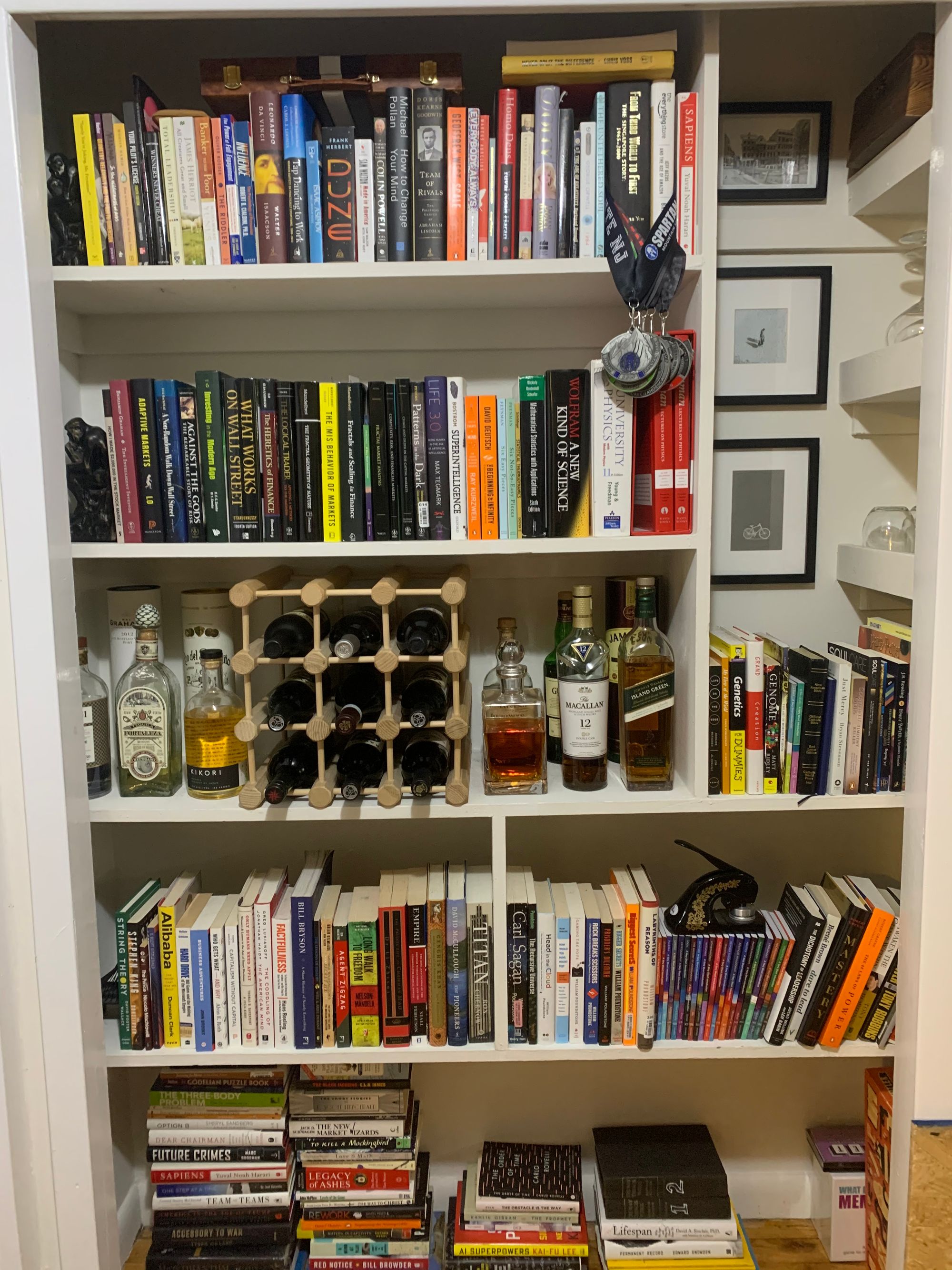 Best Books
Every book I read gets a 1-10 rating.  Here are the 23 books to earn a 10/10 rating.
Complete Book List
Since age 7, I've kept a log of every book I read and when.
Here are the 308 Books and counting...
Biology of Cancer
I am currently taking six months for an intensive study of Cancer, Systems Biology and Immunotherapy.
The curriculum I have set for myself has a backbone of 5 textbooks.
Additionally, I have a list of non-textbooks that I am peppering in for fun or when I need a break.